Veckans spam #1
September 25, 2007
Detta är det första i en serie återkommande inlägg här på SpamDrains blogg. Varje vecka kommer vi att välja ut och analysera ett spam-meddelande på olika sätt. Denna vecka tar vi oss en närmare titt på ett ovanligt dumt pump-and-dump-spam.
För dig som inte är bekant med benämningen innebär pump-and-dump en speciell typ av aktie-bedrägeri. Spammaren köper aktier i ett litet företag för en billig peng och skickar sedan ut en massa spam som försöker lura mottagaren att investera i aktien. I meddelandet "avslöjar" spammeren ofta någon typ av insider-information, något som kommer att få aktiens värde att öka kraftigt.
Informationen är givetvis bara lögner. När du och andra offer börjar köpa aktier i företaget och aktien stiger i värde säljer spammaren snabbt sina andelar och gör därmed en vinst. Aktien faller då snabbt i värde och förloraren är förstås du.
Idag fick jag ett av dessa pump-and-dump-spam som såg ovanligt konstigt ut. Här är meddelandets innehåll:
Don';t let A=CGU pas+s, Gr;ab it Mon.da+y

A.SSET CAPI+TA,L GP I=NC.
ACG=U
$1.-15

ACG=U Ass.et Cap;it,al Gr;ou.p, In*c. wil=l fo*cus u=pon l+oca-ti=ng
and i-nvesti-n,g in sma.l,l, p*r-o=f-itable e+nte-r=pri=ses w*ith
pr+om+is.ing g,r,owth po.t;en+tia.l. The Co=m.pany i-ntend.s to in=ve.st
in co-mpa=n;ies in a wi.de ra.nge of c+at,e,g*ories, i.n-cl=uding
m;anu-fac.tu*ri*ng-, envi;ronm;e;n=ta-l cl,e*an-u*p, f*in+an.cial se-r.vice,s
and oth+er are=a=s, th+is co;mp-any is go,ing to e+x+plo*de.

ACG+U ACG+U A*CGU A+CGU A+CGU

Get on AC=GU f=irst thi,ng M-onda-y!

A*SSET CA-P;ITAL GP IN-C.
A+CGU
$1.1-5

H+URRY ca=ll y*our Br+oke;r Now !!!

Hug.e PR c=ampai.g;n unde.rw+a*y now and its ti;me for you
to get in now and ri,de thi*s wa.ve earl+y to pr-ofi*t.

for the removal of cancer, the recurrent nodules make their appearance in
the main scar or in the scars of stitches in its neighbourhood. In the
lower animals the grafting of cancer only succeeds in animals of the same
species for example, a cancer taken from a mouse will not grow in the
tissues of a rat, but only in a mouse of the same variety as that from
which the graft was taken. While cancer cannot be regarded as either
contagious or infectious, it is important to bear in mind the possibility
–
scatterling
Man kan ju tycka att den som inte blir misstänksam när han läser detta mail förtjänar att bli lurad. Trots detta är det inte ovanligt att spammarna förvanskar sina meddelanden på detta sätt för att försöka undvika att blockeras av filter.
Den mer läsbara texten på slutet är ytterligare ett försök att förvirra filtren. Spammaren klistrar in en text som inte har något som helst med resten av meddelandet att göra i ett försök att minska meddelandets totala "spamighet". Texten som används här är hämtad från boken "Manual of Surgery
Volume First: General Surgery" av Alexis Thomson och Alexander Miles som publicerades i början av 1900-talet. Boken finns tillgänglig på webben genom Project Gutenberg.
Här följer en mer läsbar version av meddelandet:
Don't let ACGU pass, Grab it Monday

ASSET CAPITAL GP INC.
ACGU
$1.15

ACGU Asset Capital Group, Inc. will focus upon locating
and investing in small, profitable enterprises with
promising growth potential. The Company intends to invest
in companies in a wide range of categories, including
manufacturing, environmental cleanup, financial services
and other areas, this company is going to explode.

ACGU ACGU ACGU ACGU ACGU

Get on ACGU first thing Monday!

ASSET CAPITAL GP INC.
ACGU
$1.15

HURRY call your Broker Now !!!

Huge PR campaign underway now and its time for you
to get in now and ride this wave early to profit.
Den här spammaren är åtminstone bra på att snacka "corporate bullshit"! 😉
Förresten, det här mailet var ingen match för SpamDrain. SpamDrain vs. spammarna: 1-0.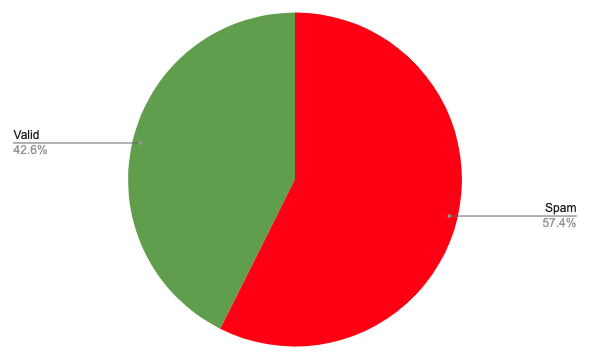 2022 year has come to an end and now we are on full speed in 2023. Here at Spamdrain it was another hard working year and we are going to keep up the good work in 2023 as well. Here … Continue reading →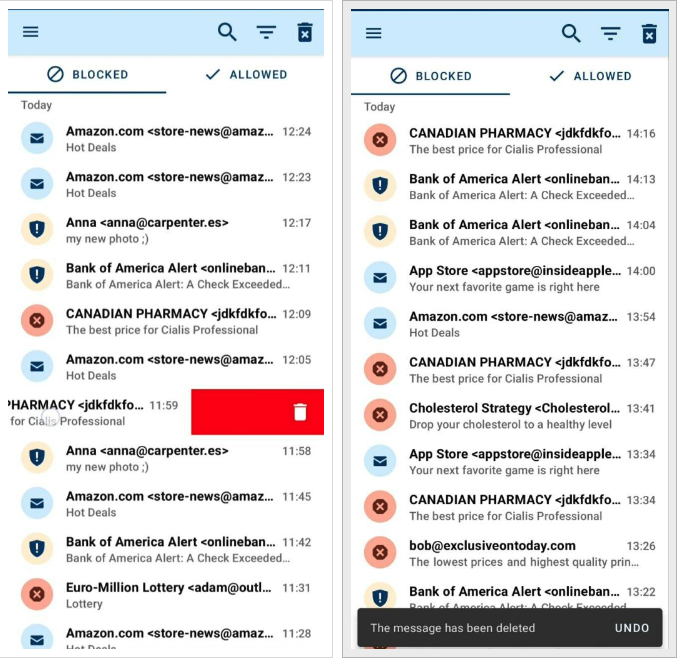 Great news! Both Android and iOS mobile applications are live and available in Google Play and App Store. Make sure the auto update is turned on in your device and if not it's time to update the app! Now let's … Continue reading →