New filter blocks newsletters and marketing emails
July 12, 2011
For some time we have working on a new type of filter which blocks newsletters and marketing emails. We have being testing it for a while we are really happy with the progress. So today we tell you a little bit more about how it works. Really soon we will enable new functionality in our iPhone, Android and web apps, enabling you to control this filter. (We actually updated our web site today already)
First, some background. As you know you can report spam that SpamDrain has failed to block. This is done in our mobile apps or by logging on to our web site. We have noticed that different users have different definitions of spam. The most obvious definition might be "spam is everything I don't want in my inbox" (even messages you have accepted to receive but don't take the time to unsubscribe to). However, there is a problem with this definition. Some people want coupon offers from their local store and some do not want them. With viagra mail it's much simpler – nobody wants that crap.
We have therefore chosen to introduce this new filter which identifies newsletters and marketing emails and put them in your Archive marked as "Newsletters". These emails are always listed in your daily/weekly/monthly SpamDrain report so you never have to worry about missing important offers. Of course, you will be able to retrieve/release these blocked message as usual. When retrieving blocked messages from the Archive, SpamDrain will learn not to block similar messages again. You can also turn this filter entirely off.
To train our filters to become even more efficient, we appreciate if you our users could give us a little help when retrieving a message: You will now be asked to classify the message. By helping us deciding why you are retrieving a specific message you will help improving the overall filtering accuracy. The choice you will be given is:

You will get the same question when retrieving a message in the mobile apps.
We hope you will like these improvements – and hey, if you don't – you can always turn the newsletter filter off. We hope you will enjoy receiving even less spam in the future. Please let us know what you think about these updates.
Please let us know what you think about these updates.
More for more information about the newsletter filter and retrieval of messages from the Archive.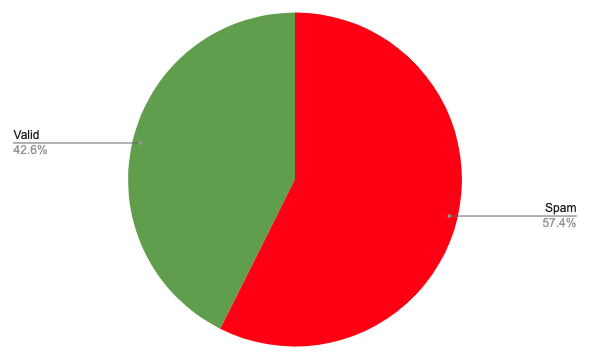 2022 year has come to an end and now we are on full speed in 2023. Here at Spamdrain it was another hard working year and we are going to keep up the good work in 2023 as well. Here … Continue reading →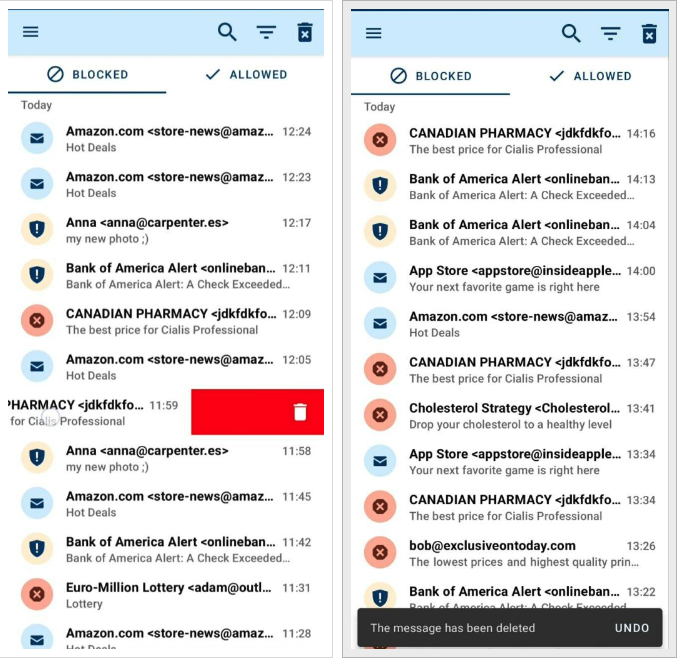 Great news! Both Android and iOS mobile applications are live and available in Google Play and App Store. Make sure the auto update is turned on in your device and if not it's time to update the app! Now let's … Continue reading →