SpamDrain only filters the Inbox so if you want SpamDrain to filter messages that Yahoo moves to your Junk folder, you need to make sure they stay in your inbox. To do this, you can create a filter matching all messages and mark them to be delivered to your Inbox.
1. Go to options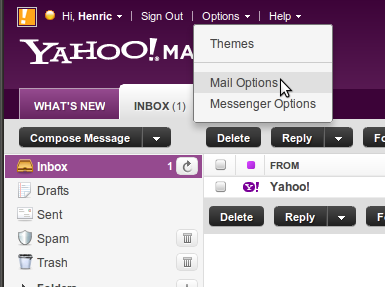 2. Select filter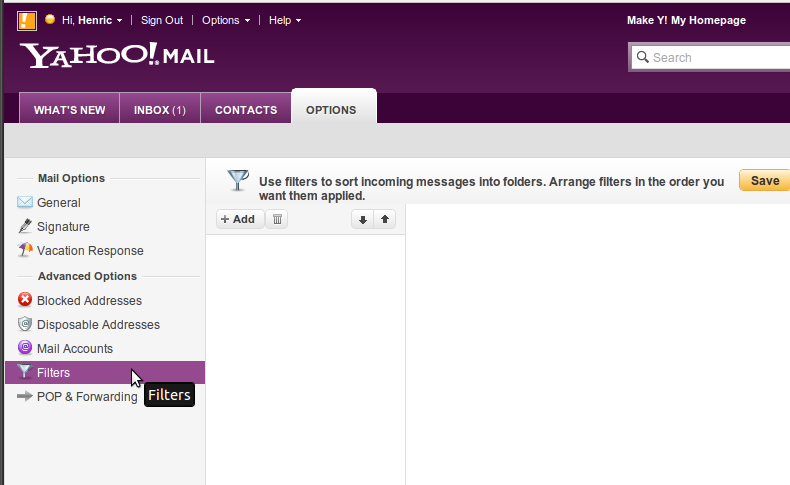 3. Create new filter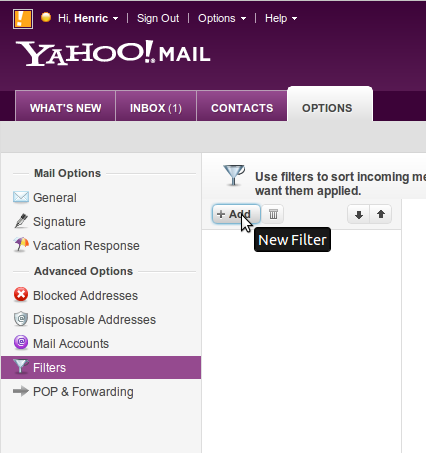 4. Create the filter matching all senders and click Save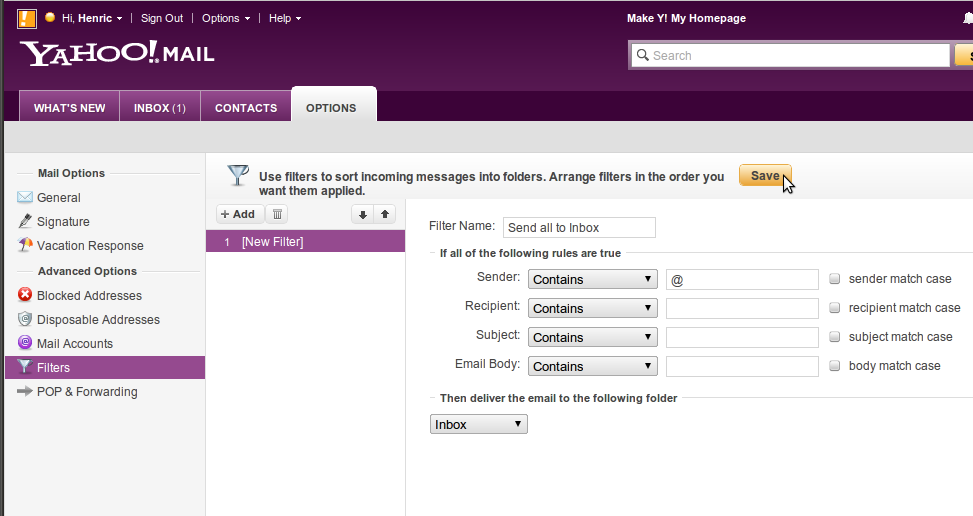 Or, if you are using POP...
If you are using POP instead of IMAP you could instead make sure that spam is downloaded when your email is POPed. This requires that you are using POP3 in SpamDrain.