If you are using web version please log on to spamdrain.com/app.html#settings and click the ADD ADDRESS button above the list of filtered e-mail addresses:

Enter the e-mail address you want to filter and the password to the mail server for that e-mail address and click Create. SpamDrain should find the settings needed.
If you are using mobile app, once you are logged in, click on menu button on the right top corner and click on All Addresses: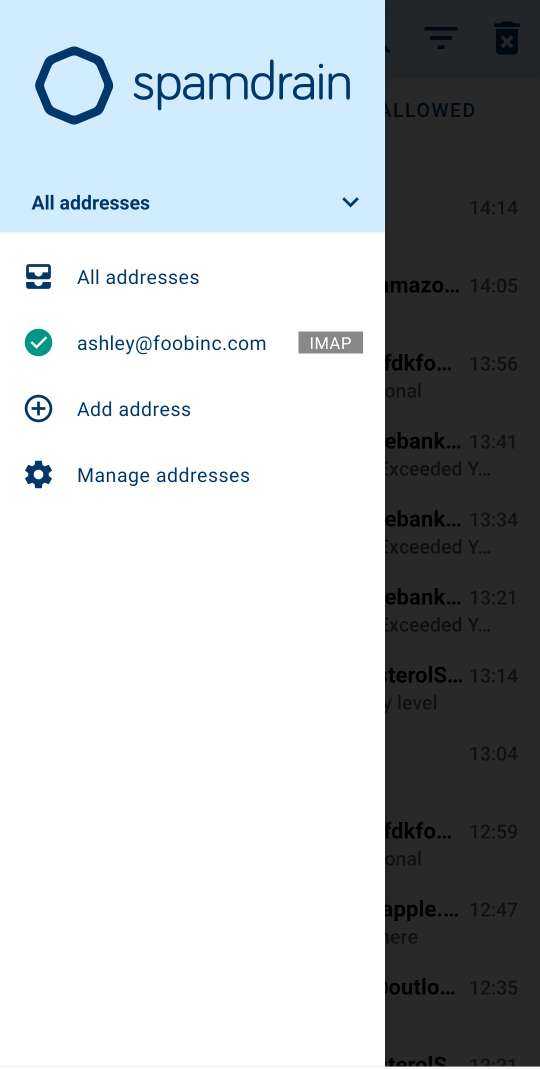 - click on the Add Address button: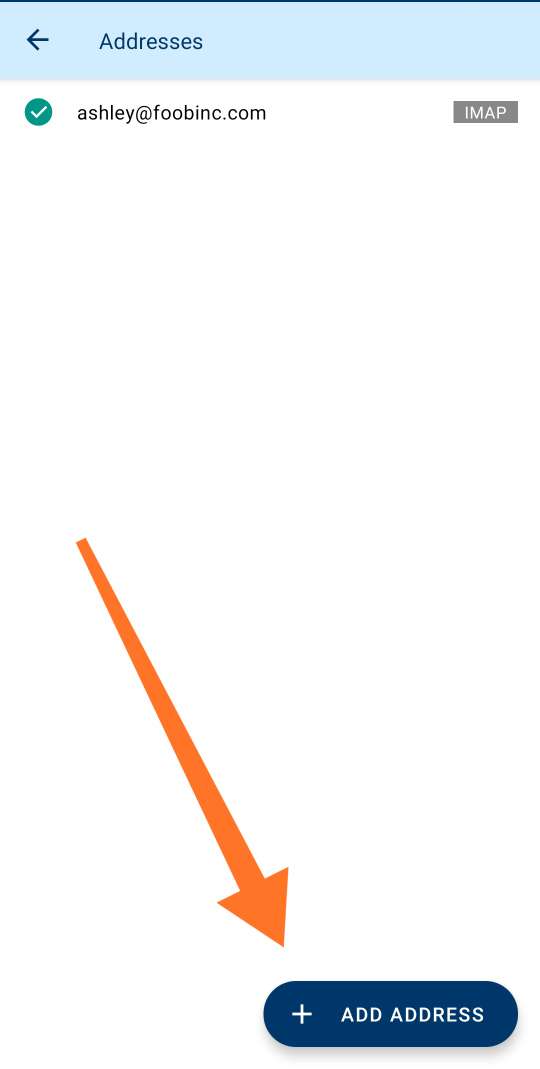 If you cannot see the ADD ADDRESS button, it means you will need to add the necessary number of address to your subscription. For example, when you have one email address filtered with us and you wish to have for example two, in order to purchase filtering for two email addresses, you will need to click on "Expand your subscription here" option in the top of the "Filtered email addresses" list. After that you will receive total price including a deduction for previously paid subscription (months). Once the payment is processed, you will be able to add the needed email address as mentioned at the top of the article.