In case you are experiencing issue with yahoo mail when Spamdrain can not connect to your email server, you could see the following error message:

"Could not log on to the server. User name or a password is incorrect. "

The message could appear even when you are 100 % sure in correct email address and a password. In this case, please try to do the following:


- sign in to your Yahoo account ;
- go to security section ;
- click on Generate app password;
- choose other app: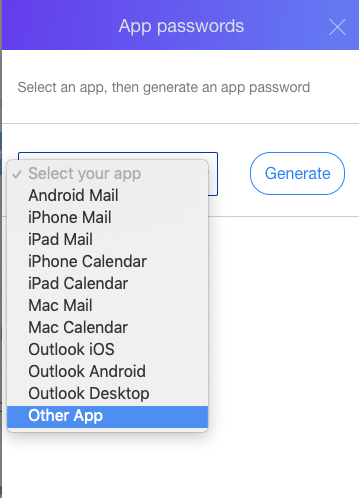 - enter Spamdrain: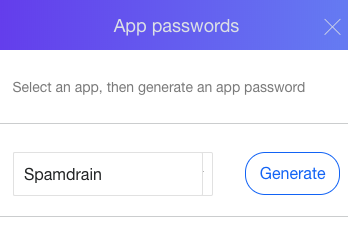 - generate a password:
- select Spamdrain app: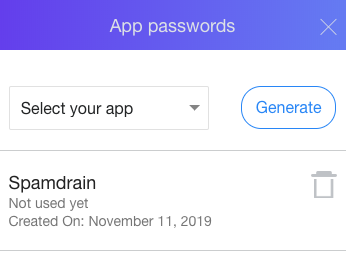 - enter the password at Spamdrain settings if you had previously added email address or enter it during the sign up / adding email address.
You may also need to start the filtering again since it's automatically paused when we cannot sign in for a while.